Pediatric Chiropractic Care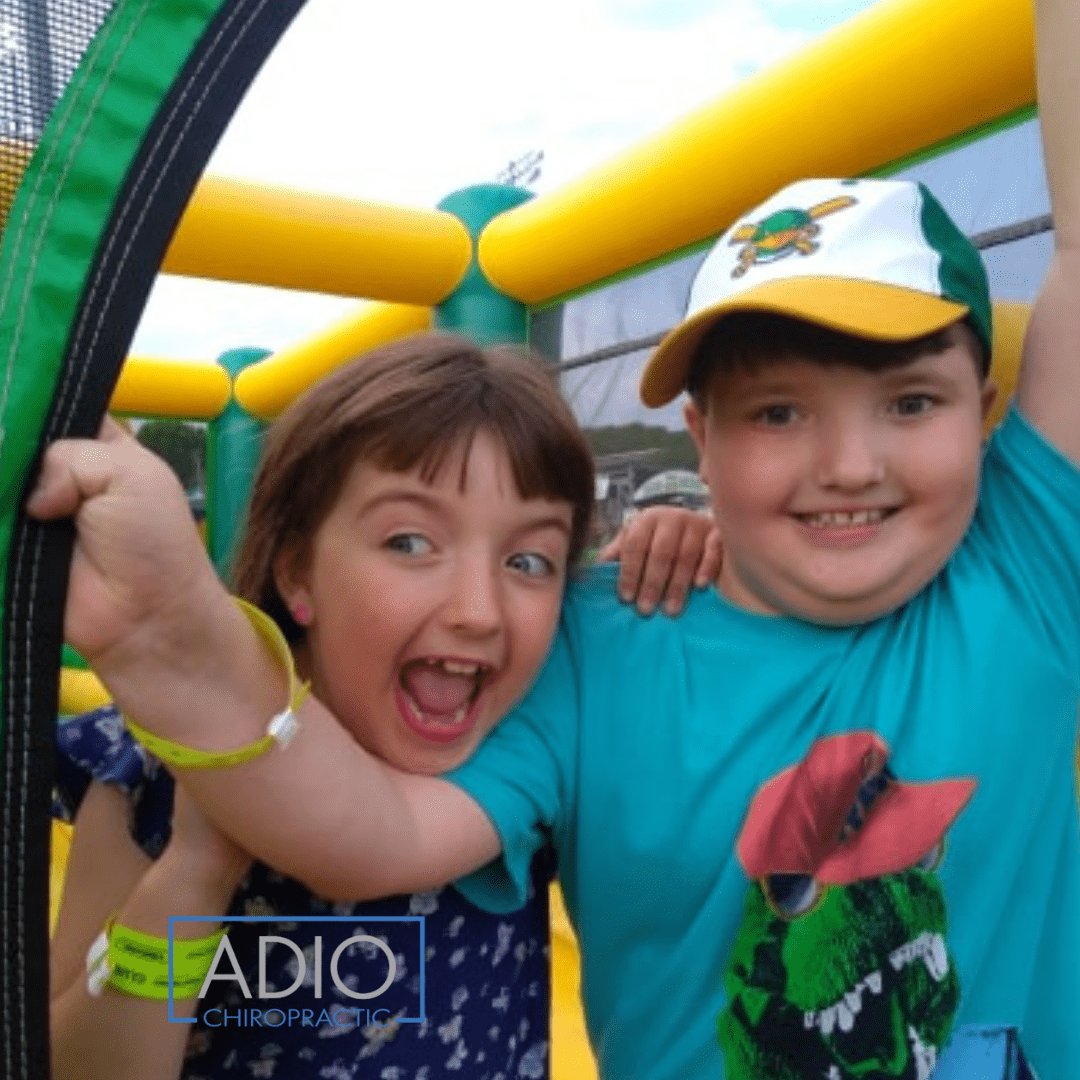 Chiropractic Care for Children
Children grow and develop quickly throughout each stage of their life. The amount of stress and the different challenges kids face each day are significant, impacting each child differently. Finding the right strategies to support your children through the developmental years is essential.
Common Questions & Benefits
What Do Pediatric Chiropractors Do?
Most people are familiar with chiropractors, but not as many are aware of what the pediatric chiropractic profession entails. These practitioners are specially trained at various chiropractic colleges and provide care for infants, children, and adolescents, using gentle techniques to encourage healthy development. Pediatric chiropractors focus on the entire child, not just individual symptoms.
We work to improve overall health and well-being, supporting the body's natural ability to heal and function at its best. In addition to providing hands-on care, pediatric chiropractors also offer advice on nutrition and lifestyle choices that can help promote optimal health. As children grow and develop, they can rely on their pediatric chiropractor for guidance and support in achieving their full potential.

Is Pediatric Chiropractic Care Good For Children?

Any parent knows that taking care of a child is a full-time job. From the moment they wake up until they go to bed, children are constantly moving and exploring. As a result, it's not surprising that they often experience aches and pains. Pediatric chiropractic care is a gentle, natural way to relieve pain and improve your child's immune system, allergies, sleep habits, and much more.
Chiropractors use gentle spinal manipulation to realign the spine and improve your child's nervous system function. Adjustments can help to reduce pain, improve behavior, and boost immunity. Regular chiropractic care visits can help prevent future injuries such as sports injuries. As children grow and their bodies change, chiropractic care can help them stay healthy and strong. It is a preventive service worth considering for parents looking for an alternative to traditional medicine.

Should Babies See Chiropractors?

Many new parents are unsure whether they should take their newborn to see a pediatric chiropractor. Regular chiropractic care can have many benefits, especially for newborns and infants.
One of the most important benefits is that chiropractic care can help to ensure that your baby's spine is properly aligned. This is important because the spinal column protects the nervous system. Chiropractic care can help to improve overall circulation and boost the immune system. As a result, infant chiropractic care can provide several essential health benefits for early development. It is worth considering taking your infant to see our pediatric chiropractor regularly.

Why Would A Baby Go To A Chiropractor?

There are several reasons why an infant might visit a chiropractor. For example, many babies experience stress during the birth process, resulting in misalignments of the spine. Chiropractic adjustments can help to correct these problems and promote proper nerve function.
Infants often have difficulty sleeping due to gas or infantile colic. Chiropractic care can helps relieve these symptoms and improve sleep quality. Regular chiropractic adjustments can help to prevent future health problems by ensuring that the spine is aligned correctly from an early age.

Is Chiropractic Care Safe For Pediatric Patients?

We want nothing but the best when it comes to our children's health. We want them to be safe, and we want them to be healthy. That's why it's important to do your research regarding pediatric health care. When it comes to chiropractic pediatrics, there is a lot of misinformation out there.
The fact is that pediatric chiropractors are safe and highly trained. The American Chiropractic Association and International Chiropractic Pediatric Association are professional organizations that provide chiropractors with recommended medical guidelines and specialized training for practitioners caring for patients younger than 18 years old. You can search either website for research studies and chiropractors near you.
Chiropractic adjustments are safe for pediatric patients when performed by a licensed and trained professional. Chiropractic techniques help align the bones and muscles in the body, which can relieve pain and improve overall function. Chiropractic adjustments are gentle and non-invasive, making them an ideal treatment option for young children.
If you're looking for an alternative therapy for your child, consider active or simulated chiropractic manipulation.

Benefits of Visiting a Pediatric Chiropractor

A pediatric chiropractor can provide many benefits for children, including relief from pain, improved mobility, developmental delays, and better overall health. Chiropractic manipulation is a gentle, drug-free alternative that can be used to care for various conditions, including childhood asthma and ear infections. It is especially effective for treating back and neck pain. Chiropractic adjustments can help improve range of motion and flexibility, and they can also help reduce inflammation. Regular visits to our pediatric chiropractor can help children feel their best and live healthy, active lives.

FAQs About Pediatric Chiropractic Care

There are many misconceptions about chiropractic care. Here are some frequently asked questions about our practice that may help clear things up.
Do children need to keep coming back for adjustments?

 

That depends on the child, and the issue cared for. Some kids may only need 1 or 2 adjustments to feel better, while others may need ongoing care. We work with each family to develop the right plan for their child.
What can I expect at a pediatric chiropractic appointment?

 

The first thing we do is discuss with you and your child the reason for the visit and what we hope to accomplish. Then we will do a brief exam, which may include taking some measurements and testing your child's range of motion. Based on our findings, we will develop a care plan, which may include chiropractic adjustments, exercises, and nutritional advice.
Does insurance cover pediatric chiropractic care?

 

Many insurance plans cover chiropractic care for children, but it is always best to check with your provider to be sure.
How is pediatric chiropractic different from adult chiropractic?

 

Pediatric chiropractors use gentler techniques than adult chiropractors, and they are specially trained to work with young patients.
** We do not claim to treat or cure any of these conditions**
The development of your child is always a top priority at ADIO Chiropractic. We will always diligently work with you to ensure your child receives the best care available. Our team members use the latest techniques in the industry to help your child feel and be their best. We are also available and happy to answer any questions about our pediatric chiropractic services.
Contact ADIO Chiropractic in Madison to learn more about pediatric care by giving us a phone call at (608) 824-0950 or send us a message!
Alleviate The 7 Most Common Stressors Affecting Your Kids

Parenting is tough enough as it is. That's exactly why we created this family focused tipsheet for busy moms and dads like you who want their kids to thrive. Steer your family away from the most common stressors on kids and make life just a little easier on your little ones (and for you too).
Alleviate The 7 Most Common Stressors Affecting Your Kids
Parenting is tough enough as it is. That's exactly why we created this tipsheet for busy moms and dads like you who want their kids to thrive. Steer your family away from the most common stressors on kids and make life just a little easier on your little ones (and for you too).
ADIO Chiropractic in Madison WI, offers the benefits of chiropractic care to individuals and families in Wisconsin including Middleton and the surrounding area